Swyx2All Google Maps
Een van de meest gevraagde en gebruikte functionaliteit is Swyx2All Google Maps. De functionaliteit spreekt voor zich. Iedereen heeft wel eens Google Maps gebruikt. Hoe mooi zou het zijn als binnen de SwyxIt! client Google Maps automatisch wordt getoond wanneer je gebeld wordt door een organisatie. Dit samen met alle relevante informatie over die organisatie in één scherm. Of andersom, je belt zelf een organisatie. Je start in het Google Maps window binnen de SwyxIt! client met het zoeken. Door het drukken op de knop bellen in Google Maps wordt de verbinding door Swyx tot stand gebracht. Dat is precies wat de Swyx2All Google Maps module doet.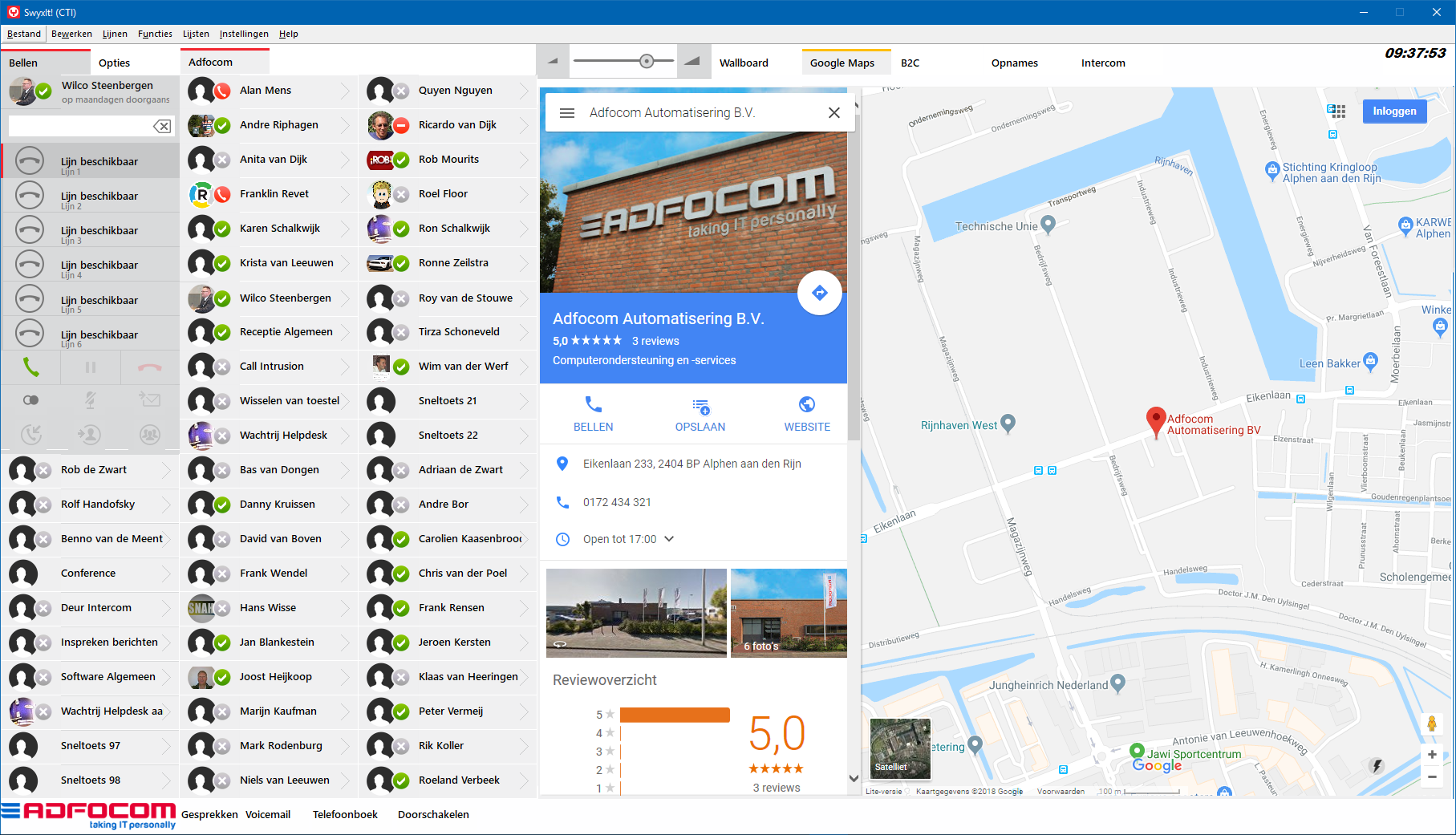 Fervente Swyx gebruikers en beheerders kennen de ontwikkelingen van de diverse Swyx2All modules. Nieuw is dat deze vanaf heden gratis zijn. Hou de komende weken dit blog in de gaten. Ik zal één voor één de basis varianten bespreken. Elke basis variant kent meerdere smaken. Ideeën voor nieuwe functionaliteit? Ze zijn van harte welkom! Kan je niet zo lang wachten? Ben je nieuwsgierig naar al onze Swyx2All modules? Neem dan contact op via: verkoop@adfocom.nl of bel: +31172434321.